ZhenAo group was founded in 1996, with "based on the life sciences Benefit of human health "for the purpose, the main use of biotechnology, to engage in health related industries, has China's largest nucleic acid industrialization base, is a national high-tech enterprises, China's well- known trademark, China's export brand, AAA grade credit enterprise. Headquarters is located in dalian ZhenAo biological valley of advanced equipment manufacturing industry park, covers an area of 37.4 square meters, with a total investment of more than one hundred million yuan, fully in accordance with the modern international standard construction, the main use of fermentation engineering, enzyme engineering, cell engineering, gene engineering, protein engineering and so on five big biological engineering technology, is committed to biological pharmaceutical, biological manufacturing, biological products, biological agriculture, biological environmental protection and genetic testing, and other fields, has developed a medicine, health care products, food, cosmetics, functional textiles, high nuclear condiments raw materials, pharmaceutical intermediates and nutritional food, animal and plant growth of hundreds of products, such as platform is international biological industry technology development and transformation.
ZhenAo has "filial love family and" as the core of enterprise culture. Over the years, ZhenAo people with filial piety culture of customer service, repay society with love culture, employees with home culture, and cultural unity partners, "filial piety family and culture has become the" ZhenAo people consciously to carry forward the melody, became a perennial power of enterprise development, has become a growing internal cause ZhenAo market expansion.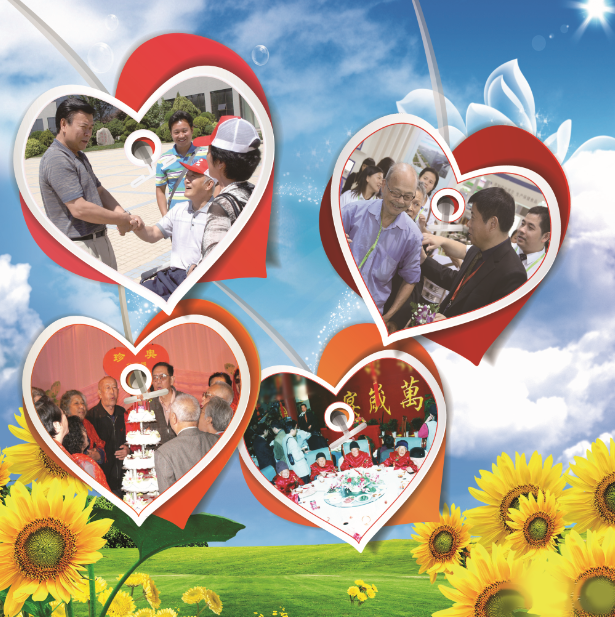 ZhenAo has a group of national examination and approval strictly, scarce resources of production and operation license for special industry qualification: drug manufacturing business license (the new GMP), health care products production and business operation license, Internet pharmaceutical health care products business license, genetic testing business license, etc.
ZhenAo won the United States, Japan, product certification, and access to the international jewish kosher and halal certification; By the world famous food enterprise according to the European Union and the United States food GMP standards for the supply of audit certification, passed the international quality, safety and environmental management system certification.
ZhenAo by the university of cologne, Germany sports no prohibited substance detection, is the international weightlifting federation was established in one hundred to the first global health partners; ZhenAo won the military supply qualification in 2016, officially became the military procurement suppliers.
ZhenAo group and China's military academy of medical sciences, Chinese academy of sciences, Beijing university, fudan university, etc by compound top institutes to build a cooperation platform; And the university of Texas, and a number of research centres in medicine at the university of Zurich, Switzerland, set up a bridge cooperation; Established close ties with a number of Nobel Prize scientists, green gram nagel and Arthur marcus two Nobel Prize scientists become group research consultant; ZhenAo initiated and created is known as the international biology "davos" international DNA and genome cycle; Marks ZhenAo research strength in the domestic leading, get international recognition.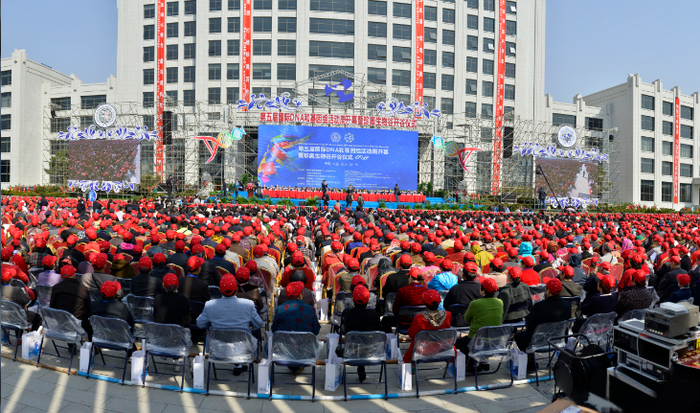 In 2014, the fifth international and genomic DNA cycle in ZhenAo, at the same time ZhenAo biological valley of grand opening.
ZhenAo biological valley is a national industrial tourism demonstration base, has visited by the world and across the country hundreds of millions of people; ZhenAo also spread to the public health knowledge, free enterprise investment of nearly one hundred million yuan to build international DNA, health science and technology museum, is the international cycle the permanent site of DNA and genome, the national popular science education base.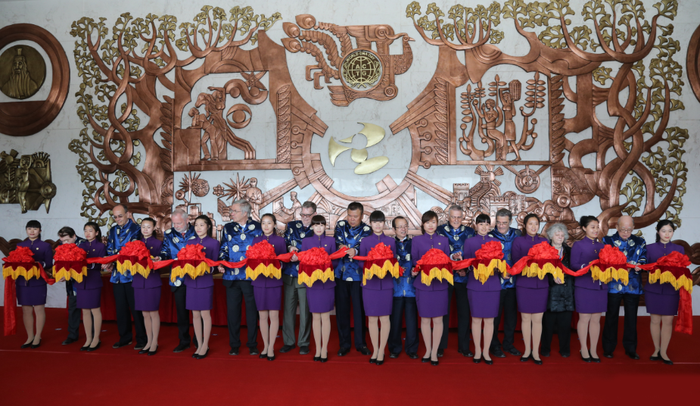 The Nobel Prize scientists health science and technology museum, cut the ribbon for the international DNA
After 20 years of development, ZhenAo entered more for the better and faster development of the wraps in a higher stage, is based on innovation, and integration, to carry out the policy for, rapid advance from the media, the digital store, staff management of mobile terminals, CRM service system, genetic testing, and e-commerce platform construction, actively create four system: accurate health management system, products supporting system, staff incentive system and hierarchy ZhenAo big data system; With "+" healthy way to integrate the 20 years of accumulated various advantage resources, forming the unique big health management platform, sustained, healthy and rapid implementation of biological valley capacity, makes the health industry with international competitiveness in the advanced biotechnology company!